Medical hypnosis by virtual reality before an MRI to relax the patient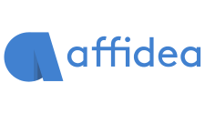 HypnoVR provides the Affidea medical imagery centres in Switzerland with equipment for treating stress and anxiety before, during and after examinations such as MRI, scans, biopsies and punctures.
In Dr Mission's experience, Medical Director of Valais Central, approximately one out of twenty patients is subject to anxiety and stress before and during an examination and some patients even refuse to undergo an examination without chemical pre-medication.
The HypnoVR© device, which combines the techniques of medical hypnosis and virtual reality, is an excellent, non-medicated alternative, simple to use and easily accessible.
We are trialling this device with our patients at CIV in Sion and we observe a rate of satisfaction and positive concrete results with some 70% of them.
Dr Misson
Medical Director of Valais Central
Join the trend !
More than 200 hospitals and clinics already use HypnoVR to improve the treatment experience for their patients.